As you notice, AIOU Allama Iqbal Open University is going to take serious actions on those illegal academies and websites who are selling or providing Solve assignments to innocent students. We started with the name of "AIOU Cheats" but never crossed the lines of laws. Always provide helping stuff and solved assignments in printed format (Not in hand writing) to give you ideas how to solve your assignments because I know the days when I got admission in AIOU first time. It was very difficult to understand the procedure of Study.
Students have many questions in their minds like:
How to confirm their admissions
When they receive their books
How to find assignments Marks
When receive their tutor letters
How to send assignments?
How to solve assignments?
How marks will be calculated?
What is the pattern of my papers?
What happen if failed in assignment
What happened if assignment is late
what happen if they reappear in exam
what happens if they miss their exams
when result will come
How to refund fees
How to change names, address, subjects etc
When new admissions will open again
There are hundreds of other questions they want to ask but unfortunately due to very very poor communication network and huge number of students from all over Pakistan and world wide officials of University failed  to give answer each student. It is right of every student to know the answers of these questions. They face too many difficulties in distance learning education system. University officials done many mistakes in admissions and results in every semester due to high work load and it ruin the students whole semester just because they don' know how to inform university about mistake and how to request the correction.
Although I was taken admission in regular course of AIOU but still never find satisfactory answers of questions in my starting days. So think, how distance learning students can handle all these situations. On that day I decided to provide a platform to all students who so we can help each other and get mutual benefits. With the time many officials also added in the this platform to helping out without any cost. I also find time from my busy schedule and try to post something helpful for all and always tried to respond each comment.
 I am not going to Stop Helping you:
I read a notice on the official website that they are not happy with the websites and academies who are providing illegal stuff. Although we are not get any type of notice or warning to stopped this and I also know this is Pakistan where everyone on upper posts is busy in doing something illegal but we are educated people and know what is good and what is bad. So think about it.
We are not going to stop this site. You will always get the latest updates, study helping material, old papers, notes and answers of questions too but not complete solved assignments. You will ask questions where you feel difficulty and we try to give you answers. Later on you can explain it in your words as do before.
We properly update the following categories:
Old Papers / Pattern papers (Not provided by AIOU officials)
Assignments Question papers (Officials Delete assignment papers of each semester which are helpful and required for some students)
Course Contents with Assignment Question Papers
Key books of some important Subjects
Answers of Difficult Questions from your assignments
Latest News, Updates like when result will come, admissions and others
Answer your Questions about AIOU and their Criteria
Jobs Alerts, News about University, Scholarship packages and others
As we never involved in consultations, So we just make change in assignment category and all will be Free. You pay when you buy any key book in hard copy obviously.
Now you can also read the Alert which is given to inform all students and parents.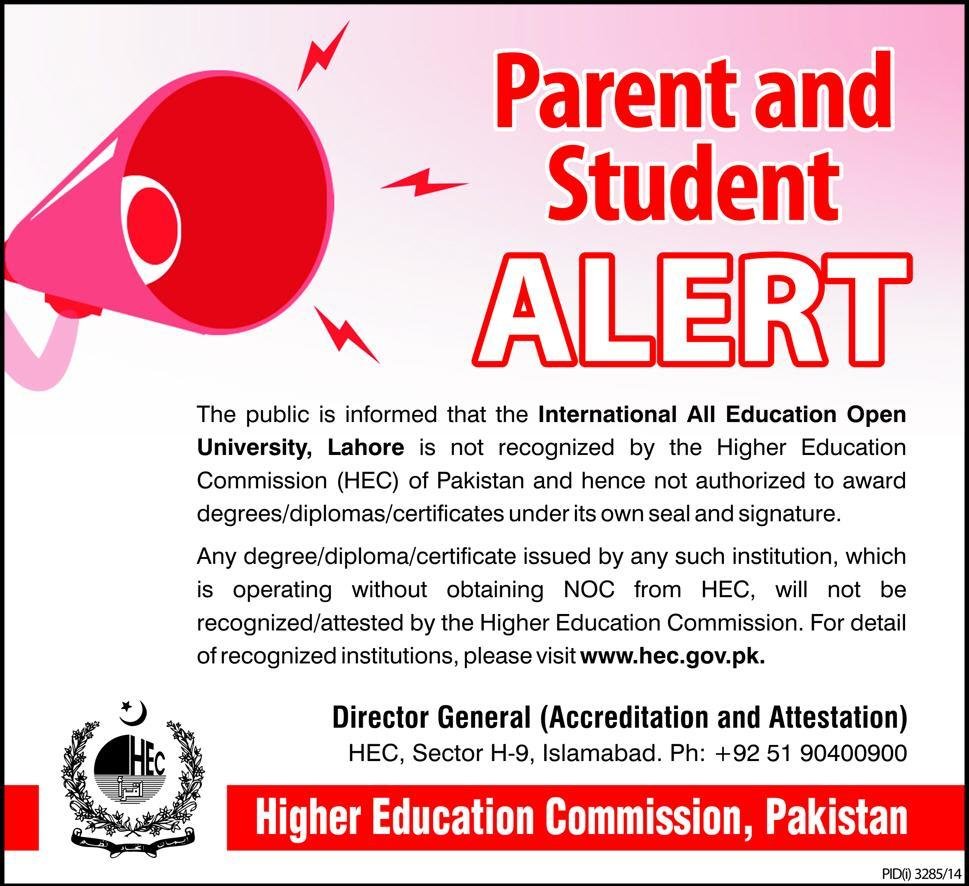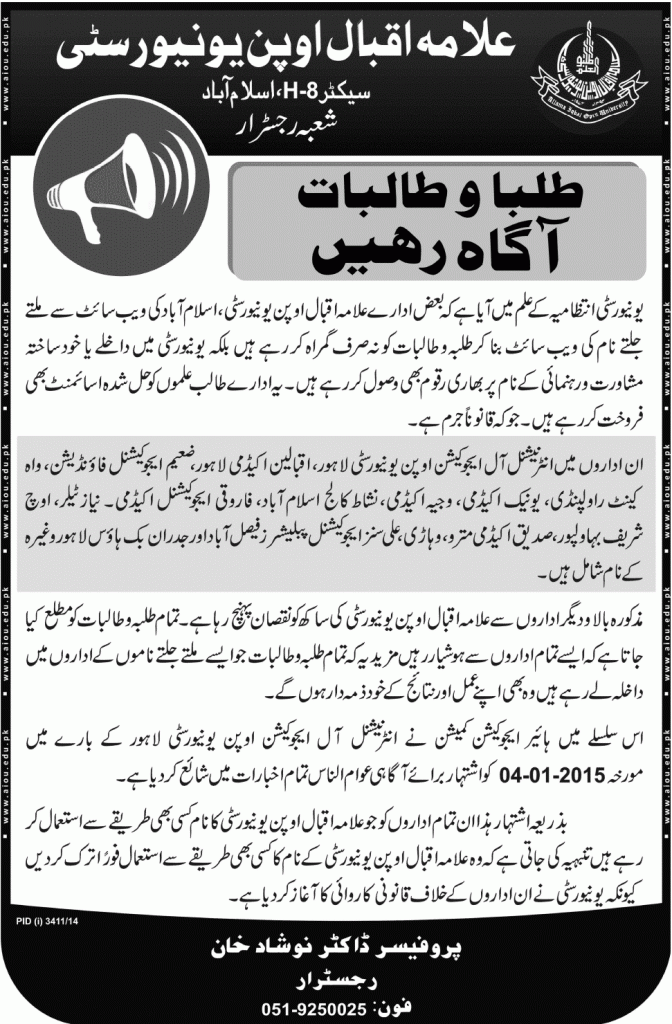 So Now I think it is clear to you why we take this step. I hope you understand all the situations and never ask for assignments even I will recommend you not to contact the mention academies and sites to buy assignments because may be they are actually busy to misguiding the students and snatching your money. Use your books to prepare and get help from the free stuff available on sites. We will try to help you all where possible. You can Join us on Facebook to get quick help.
Join Open Group of AIOU Cheats
There is already helping stuff available for you including solve papers, assignments, old papers of last 10 semester. Thousands of answered questions and many more to come in near future which help you.
Now its your turn. You can write comments about what you think about it. Is it right decision or not ? Your suggestions, thoughts and comments are more then welcome. Stay connected and thank you for being a part of AIOU_Cheats :p 🙂