Complete Solution of Bachelors Assignments is provided by AIOU Cheats, and this time we updated Pakistan Studies Solved Assignment of Spring 2014 Semester.
Course Name : Pakistan Studies 
Course Code – > 417
Program / Level : Bachelors / Graduation for BA and BS students of AIOU
Semester and Year : Its for Spring 2014 Semester
Assignments : Both 1st and 2nd Assignments
Medium : Urdu Medium
Total Pages : 4
All Papers are in HD Quality, You can view them in zoom screens
Part 1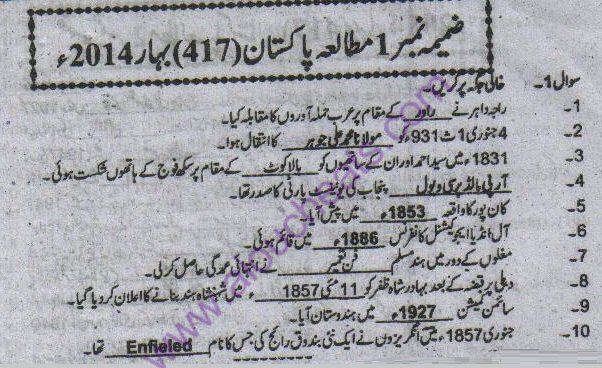 Part 2 –
Note that long questions have mentioned page numbers only. You can find them from your own book or from keybook. If you need these pages too, I will provide those pages too.
Part No 3 – Solved Objectives of Assignment No. 2 – Spring 2014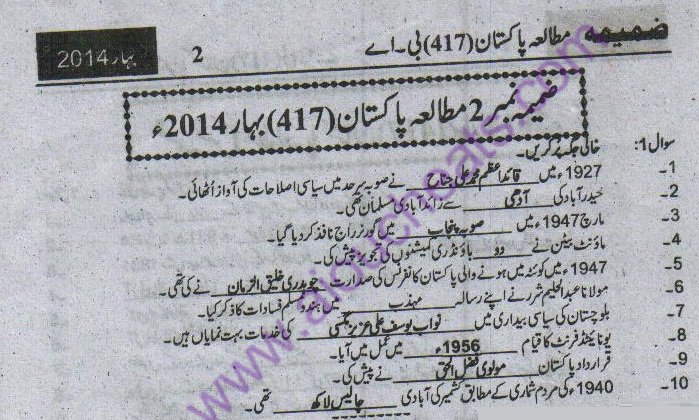 Part No. 4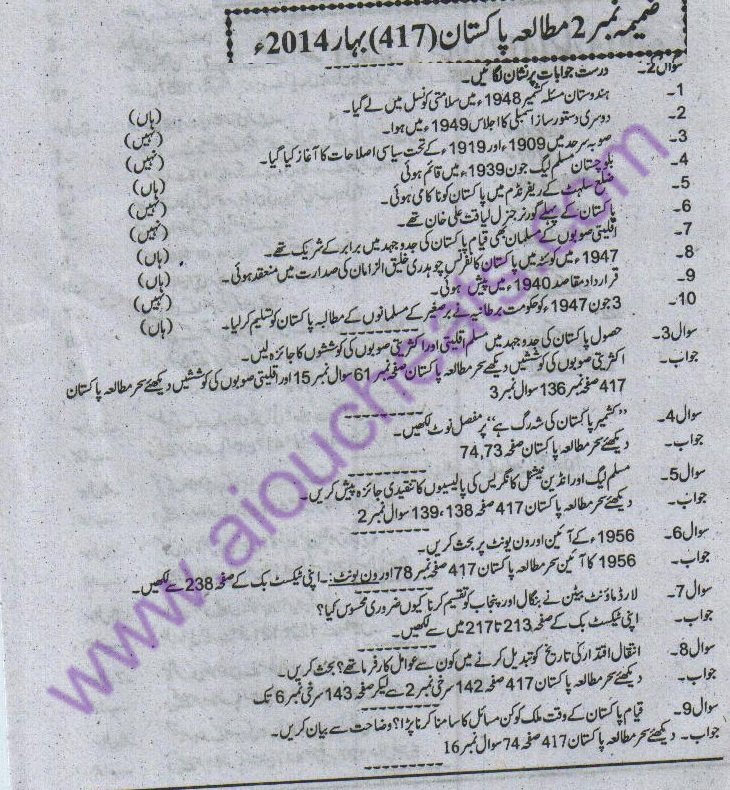 I hope this post will help you, and you can use it for solving your assignments. If you need any problem to find answers of any question mentioned above, please ask us in comments and I will also attache all other pages from book or from key-book too. Stay tuned with us for more assignments and notes are on the way. We will update all solution of Bachelors level + intermediate + Matriculation level assignments for Spring 2014. Kindly share it using below sharing icons and give your feedback too.
Also see Old Papers of Code 417 – Pakistan Studies