Allama Iqbal Open University Solved Assignments of Spring 2014 are available for Free
Subject / Course : Compulsory English
Code : 387
Level : Intermediate – FA / F.Sc / I.Com
Semester / Year : Spring 2014
No. of Assignments : Both 1st and 2nd
Total Pages : 4
Note : Most of the questions are solved in below assignments but for some, it only mentioned page numbers of key-book. You can buy that book from us or from market. We will also attache mentioned pages at the end of this post.
Part No. 1 – Assignment No.1 is start from here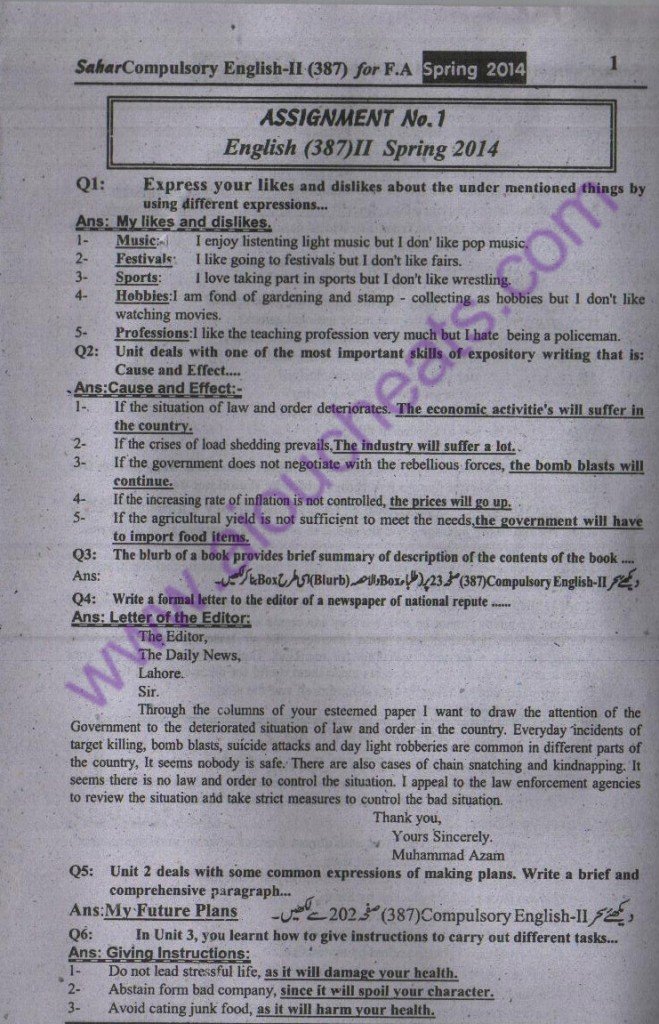 Part No. 2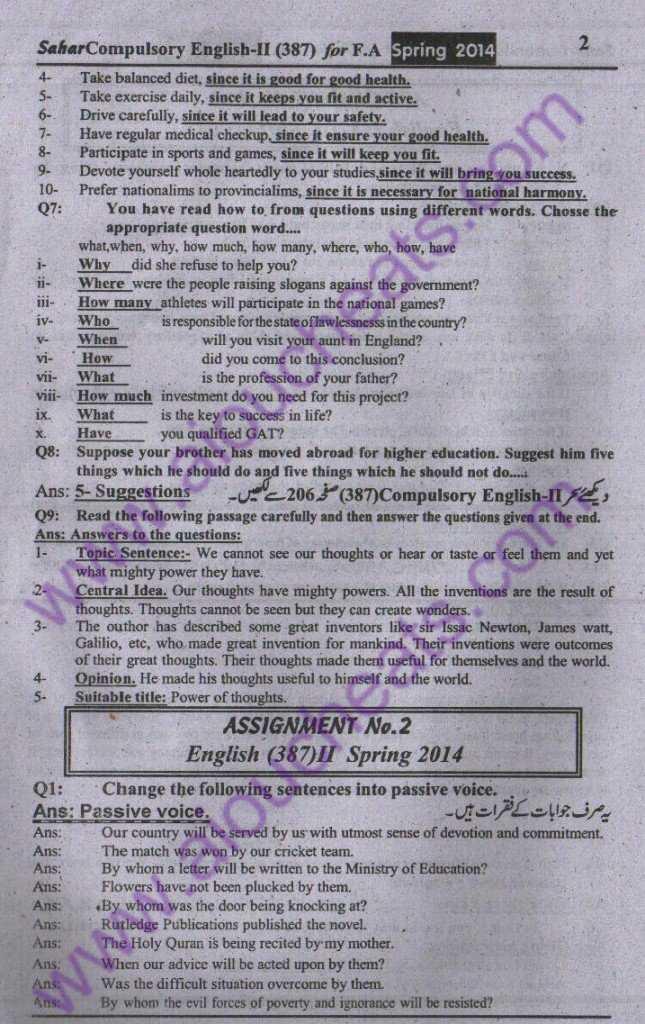 Part . No – 3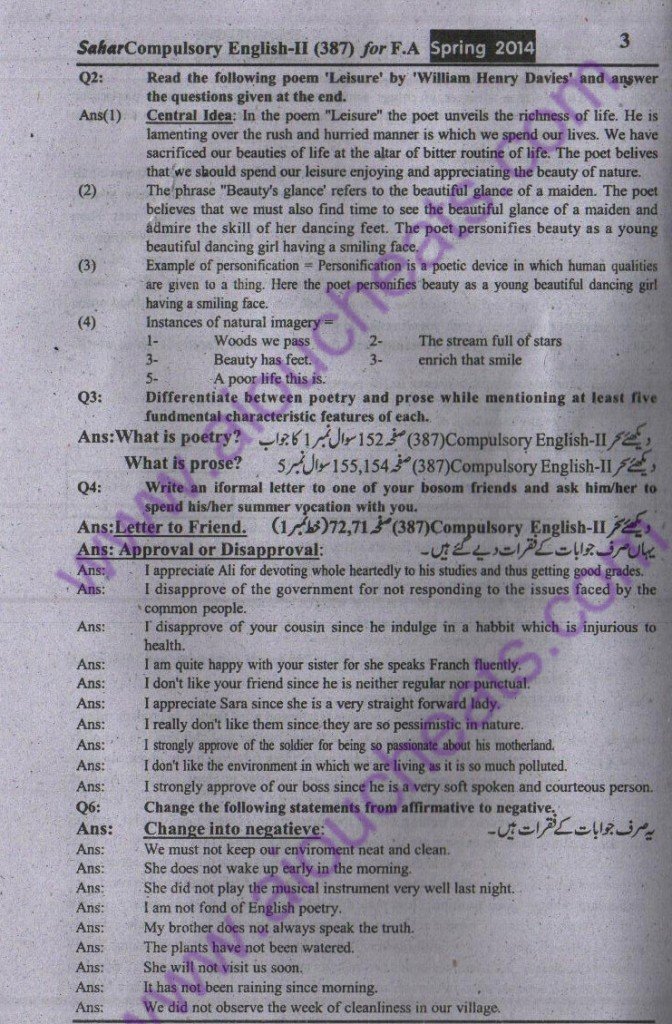 Page No. 4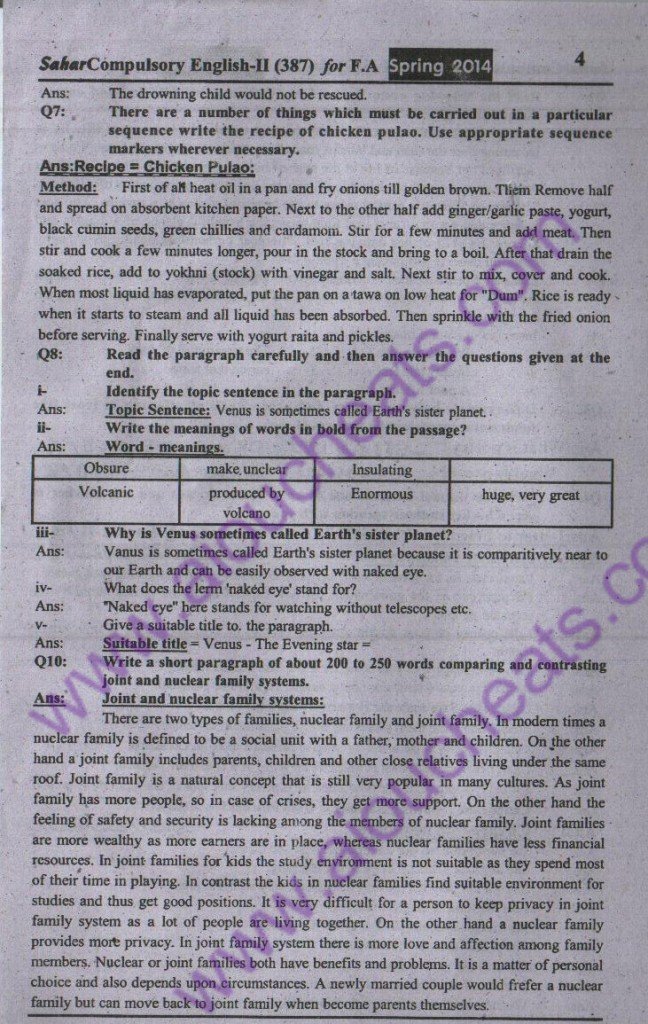 Both Assignments are provided above of English Part 2 offered in 2nd year of Intermediate level, it will help you to make your assignments. Use your text books and internet to make your answers more unique and genuine. It is just for helping you, do not just copy paste on your papers. Try to add some extra words to gain more marks.
Share it as much as possible and keep visiting us daily as we update this page with the time by adding other solutions too of this subject. Your feedback, queries and comments are always more than welcome. Stay blessed, helping out other peoples if you know the solution of their problems.
***Must see below posts that Recommend for You***
Also See 387 Papers and Older Solution of Assignments
Get Solved Past Papers of English Codes 387 and 386 here