This is Second Part of previous post. In this post we see the complete solution of second assignment of Principles of accounting AIOU offered in B.Com code number 438 valid for Spring 2014 semester.
Subject / Course Name : Principles of Accounting
Code :438
Semester : Spring 2014
Level : Bachelors (BA and B.Com etc)
Medium : English
Type : FREE AIOU Solved Assignments
Assignment No. 2
Total Pages : 4
Note : If You not have Assignment number 1, kindly go and solve it first then come again here.
See First Solve Assignment of Principles of Accounting Code 438 Spring 2014 here
Page No. 1
Find all your questions with values from assignment question paper. These are just answers.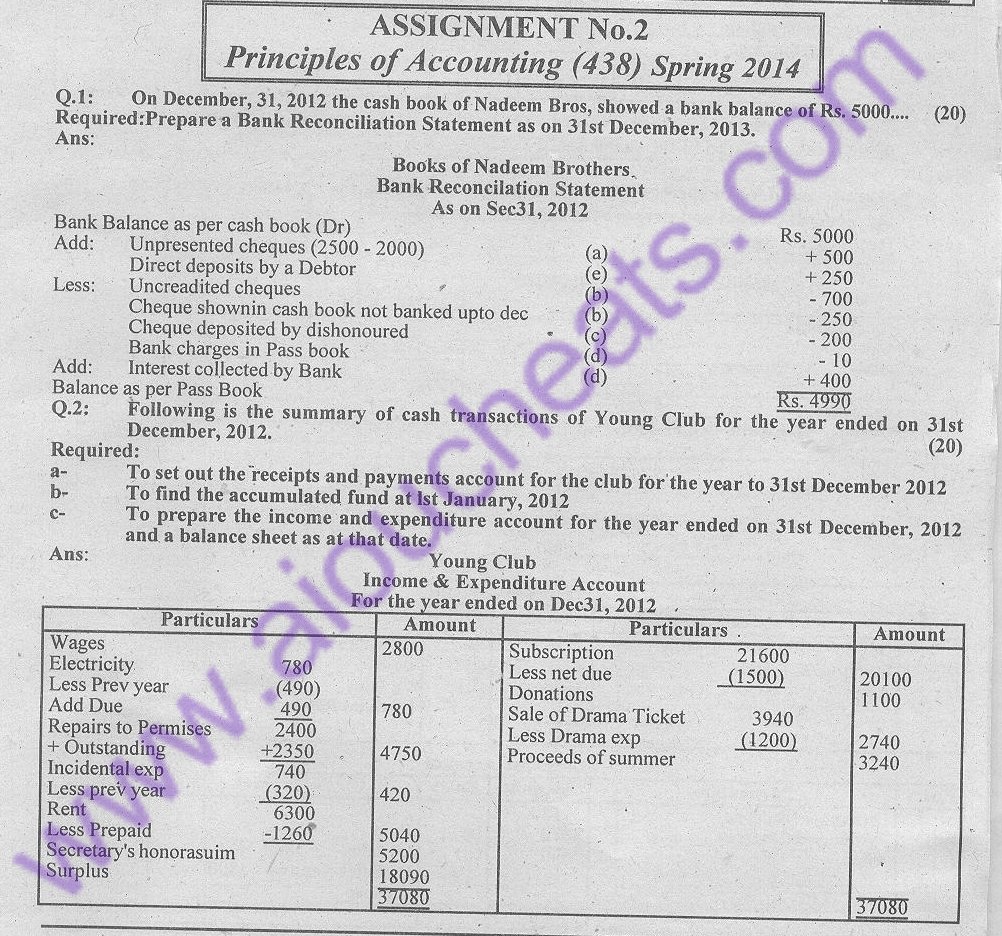 Page No. 2
Page No. 3
Page No. 4
So it was complete solution of given assignment and first assignment we already published on this blog. I know it is difficult subject therefore we are deciding to provide you some more helpful stuff related to this subject.
If you need any kind of help, you can ask us. Keep share this post with others and give your feedback, no matter positive or negative feedback, we read each comment and answer your queries. There are total 5 questions and there answers, you don't need any extra pages, write answers to the point as it is mathematical subject. All the very best to all of you :).