B.Ed Solved Assignments of Allama Iqbal Open University of AIOU (Allama Iqbal Open University) are available for Semester Spring 214
Subject Name : Teaching of English (Part 1)
Code No : 519
Level : Bachelors / B.Ed
Semester / Year : Spring 2014
Type : Free Solved Assignments
There are total four Assignments of this subject, these are not full solved but I am sharing just some papers with solutions of some questions. If you need other answers too, kindly buy key-book. It is not Free with complete pages.
Recommend for You : Past Papers of Teachings of English code 519 , Helpful for exam Preparations
Page No. 1 – Assignment No. 1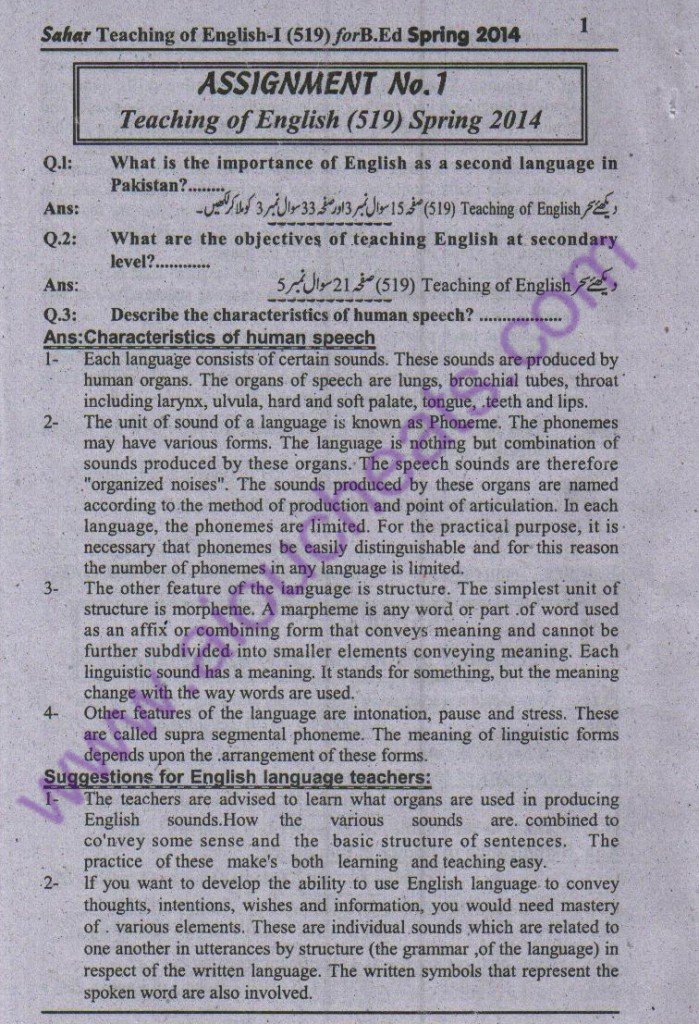 Page No. 2 – Assignment No. 1 and 2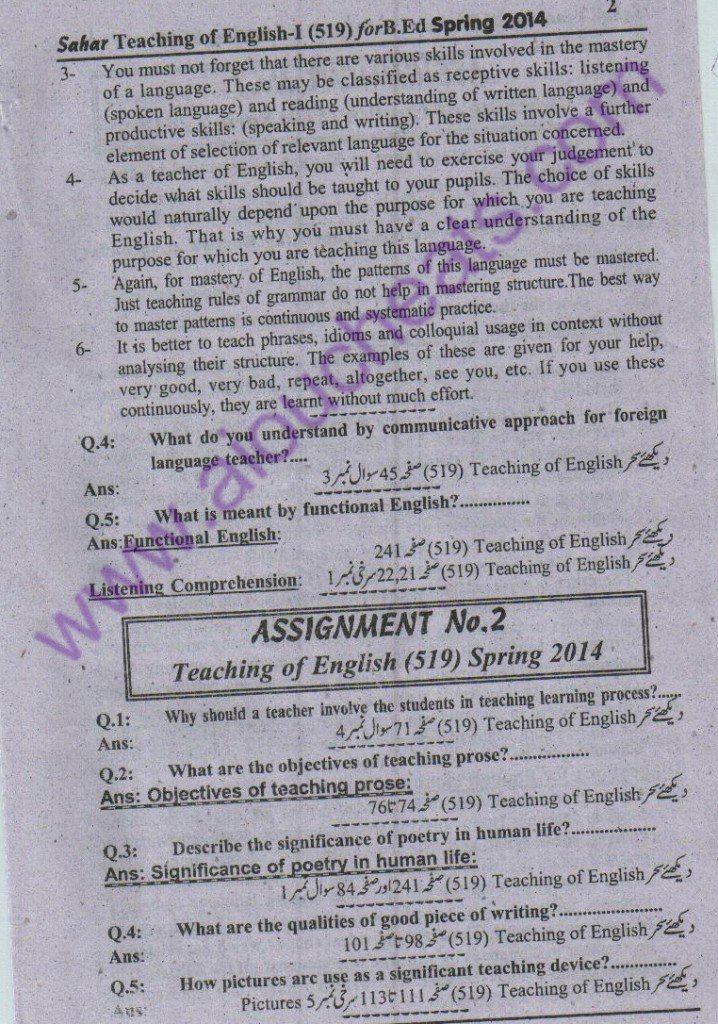 Page No. 3 – Assignment No. 3
Page No. 4 – Assignment No. 3 and 4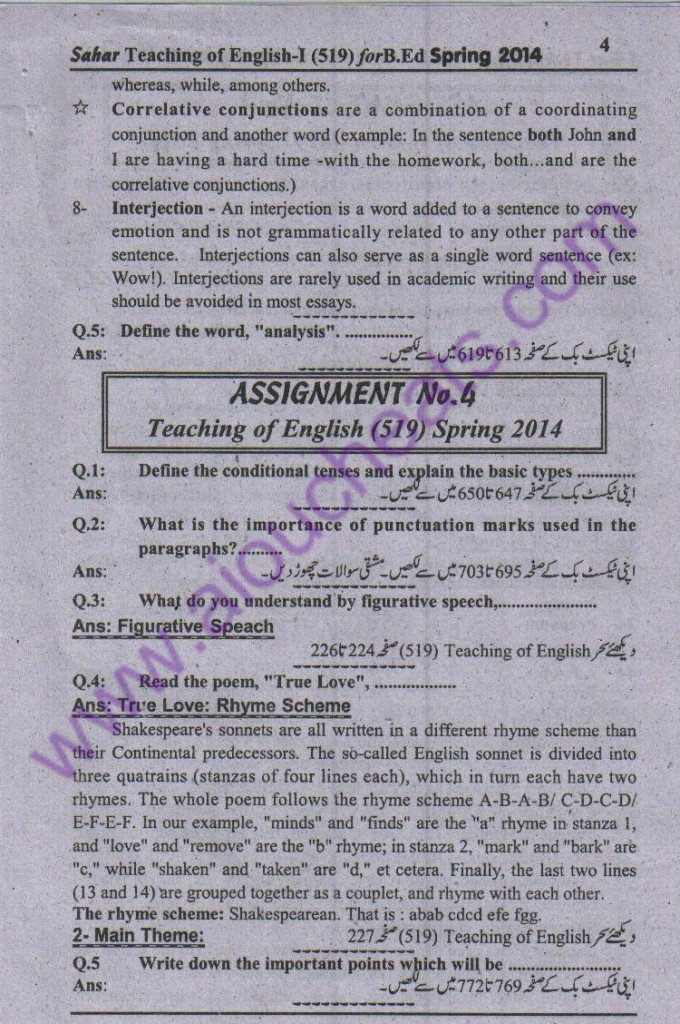 I know it is not complete but  i am sure it is also helpful somehow therefore I shared it here. The subject is not very difficult in my opinions. So If you feel any difficulty ask me your questions in comments and I will try to answer to every query. Keep sharing and stay tuned with us. More to come in near future, stay blessed. See you in next post.