AIOU Allama Iqbal Open University Free Solved Assignments are available
Course Name : Compulsory English -II
Code 1424
Semester : Autumn 2013
Level : Bachelors (BA / BS)
Recommended : See First Assignment of English 1424 , Autumn 2013
Click on image to view in full screen
Page No # 1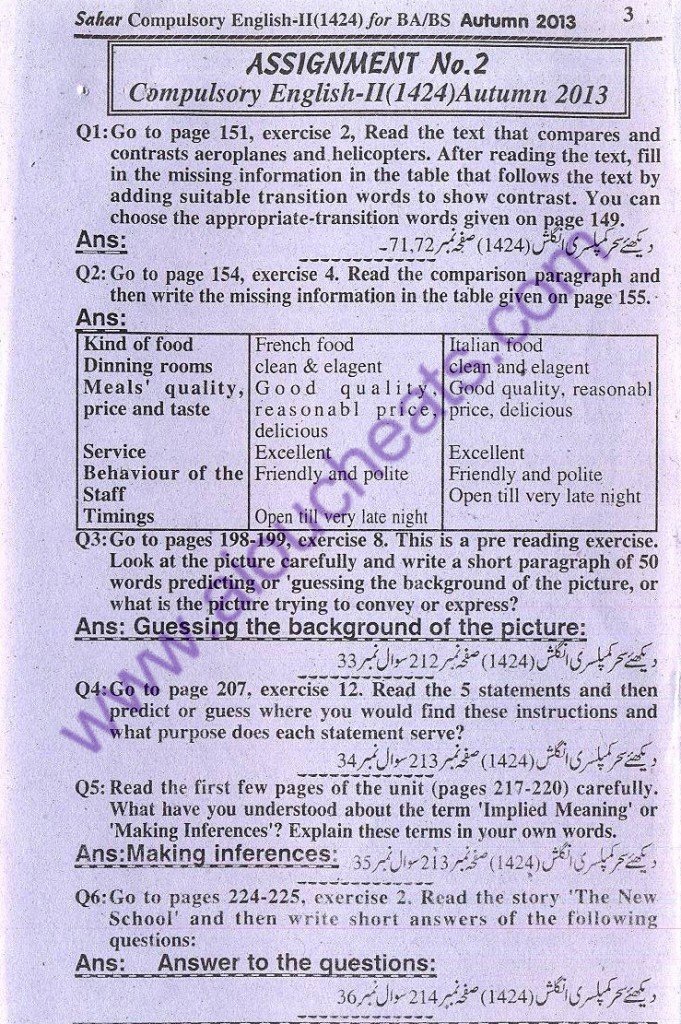 Page No # 2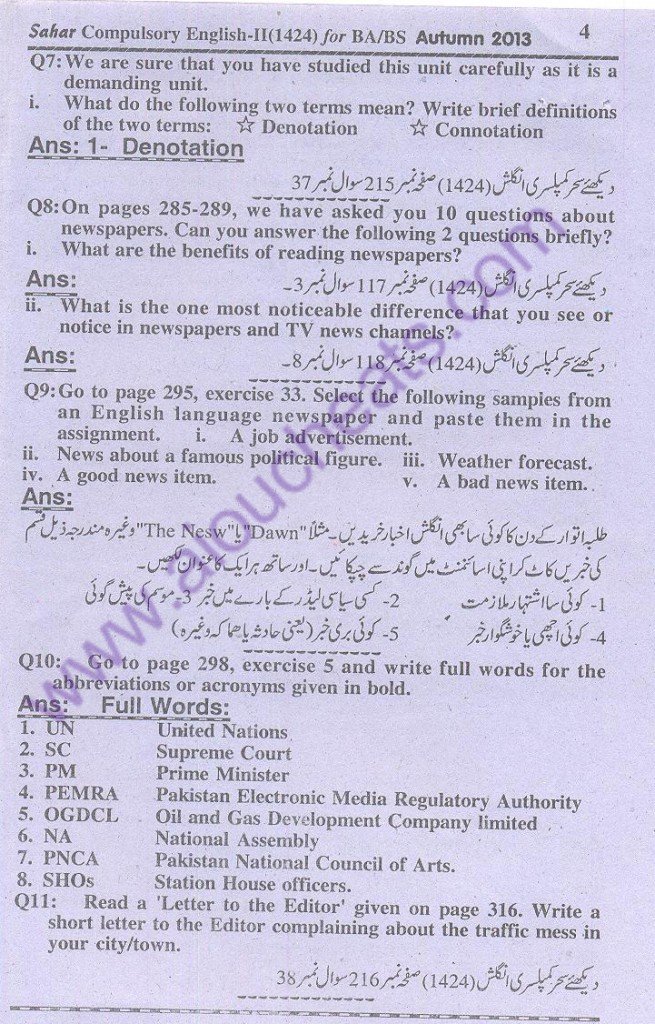 Now find the keybook reference pages from here. I attached all the above mentioned pages below.
Page No # 3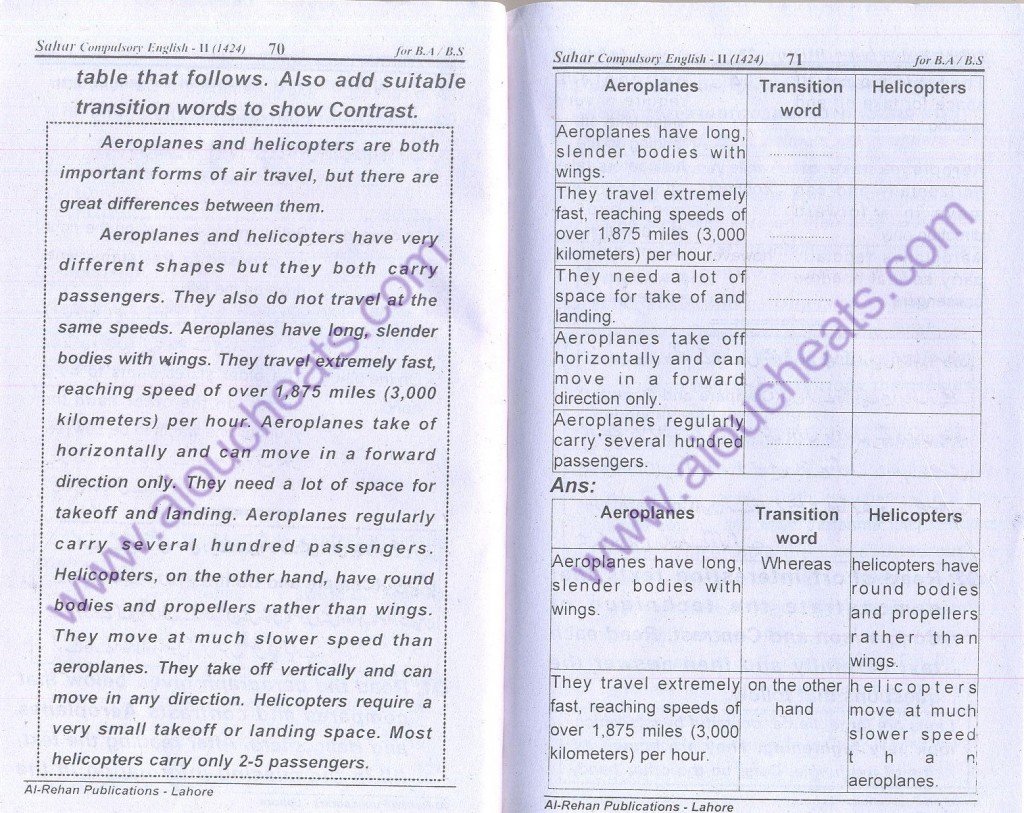 Page No # 4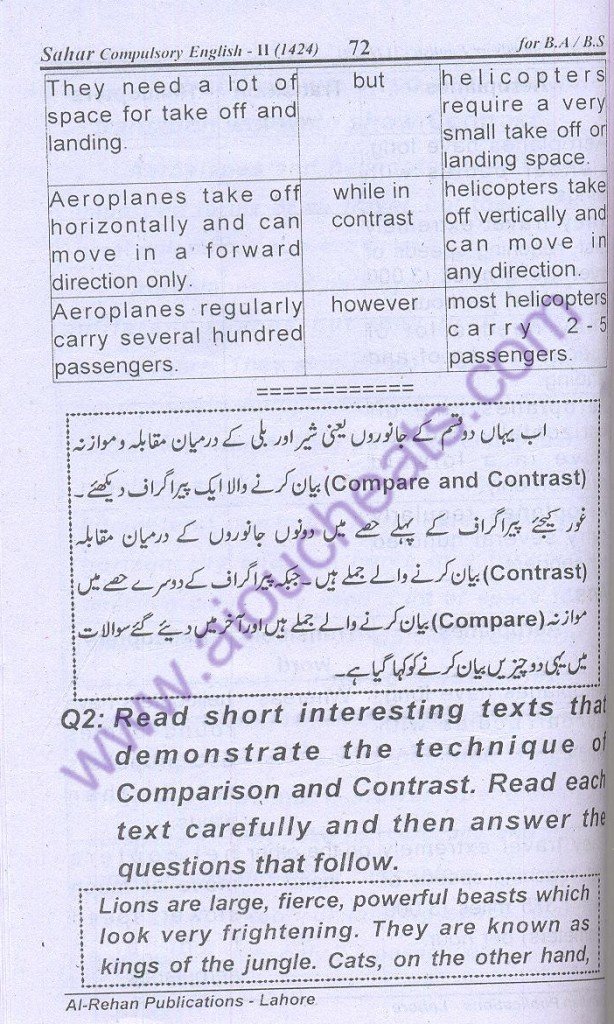 Page No # 7
Best of luck for your Exams. If you need more help kindly contact us, or comments below to give your feedback. I love to read your comments and give reply to them. 
We also have keybooks and Notes of this subject, if you want to buy, kindly place your order online with cheap home delivery service in all over the Pakistan as well as international home delivery services. You may request soft-copies of notes of BA English-2.