This is Complete solution / answers of Second assignment of AIOU – Allama Iqbal Open University Subject Code 444 for Semester Spring 2014. Let's start.
Subject / Course Name : Advance Accounting
Course Code : 444
Semester Year : Spring 2014
Level : Bachelors – For BA and B.Com
Type : 2nd Solved Assignment of AIOU (FREE)
Recommended for You : See First Assignment solution of Accounting 444 – Spring 2014 here
Page No. 1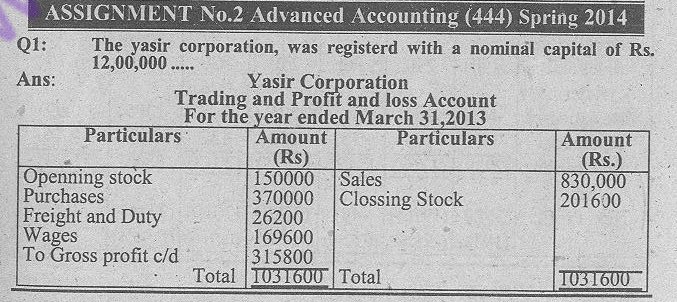 Page No. 2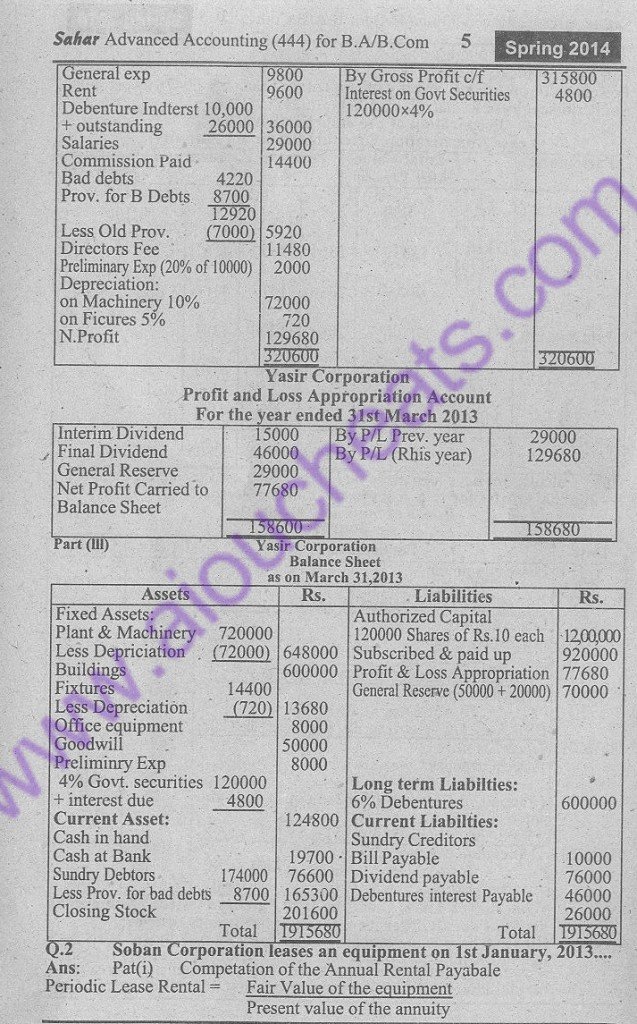 Page No. 3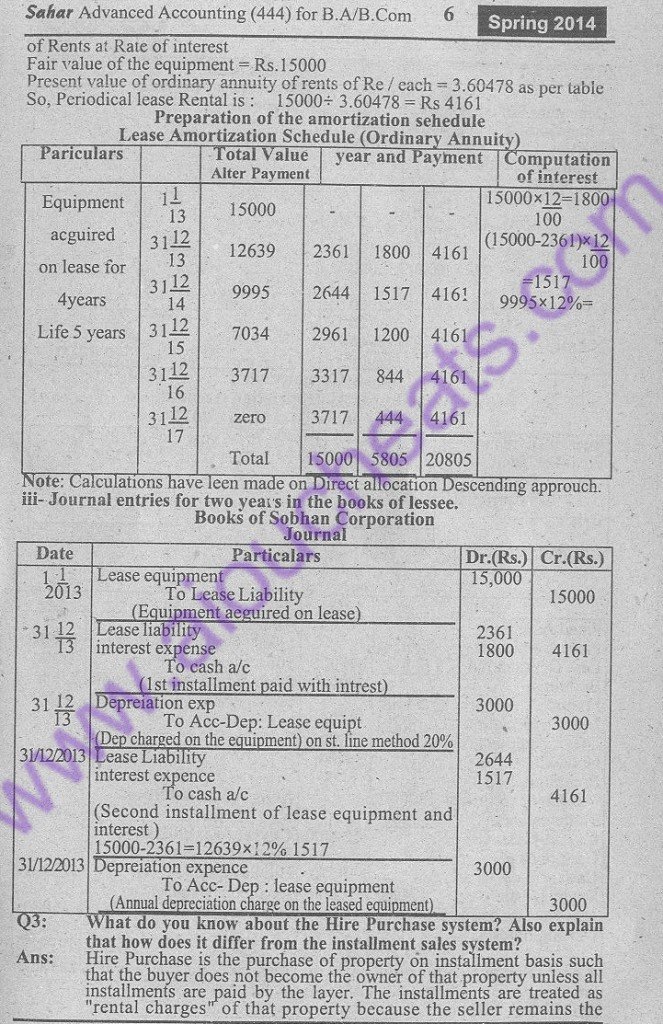 Page No. 4 
Please note that the mention page numbers (165 and 166) are also attached at the end of this post.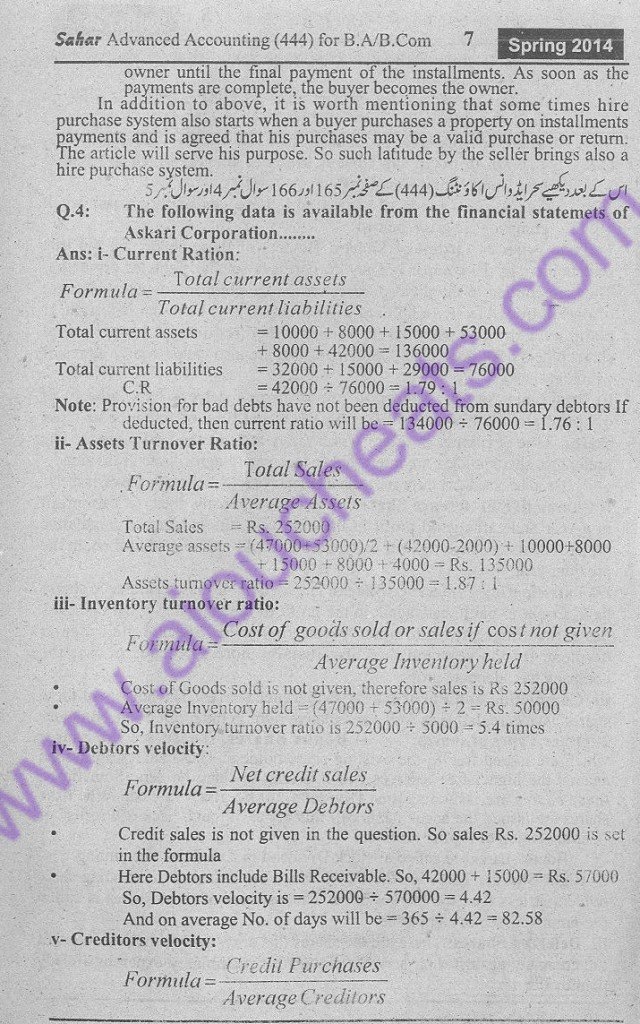 Page No. 5
These are extra Pages which are required for the answers of question No. 3. 
Page No : 165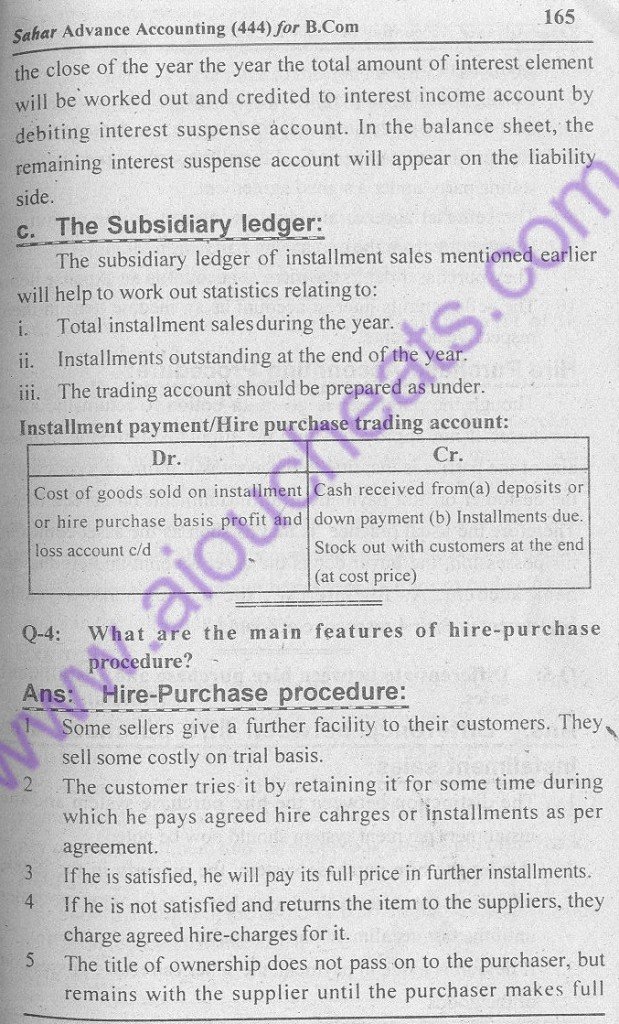 Page No. 166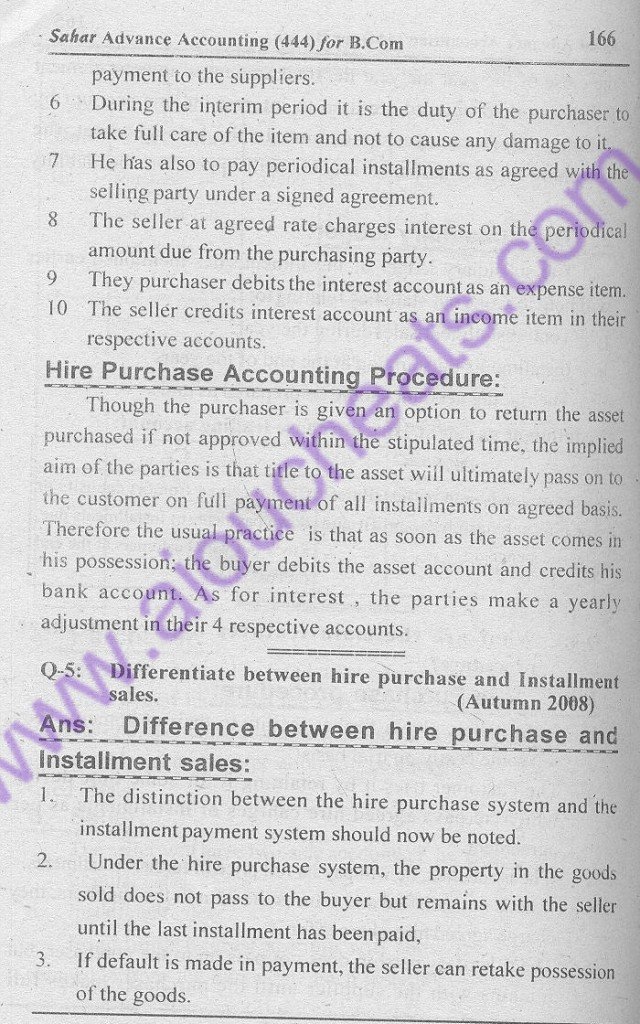 Note that This is a complete solution of Assignment of Accounting code 444 – First assignment solution is already uploaded and available on this blog for free. Please give your precious feedback, no matter it is positive or negative. You are free to write anything related to this post. We read each comment and try to make this site more better and productive. In the near future we will provide you solved guess papers and notes for mathematical subjects like this advance accounting and other subjects of bachelors level B.Com so join our Facebook group and Like Fan page for latest updates and visit this blog frequently.
If you are facing any issue regarding this subject, ask in comments so we will try to resolve them.Thank You very much and Keep Cheats on 🙂